Scifi month covers November and while this is its third year it is my first year to take part.
I want to make the experience worth my while so I have looked at compiling a mixed and interesting reading list of great scifi titles covering as wide a scope as time as possible, taking in a range of classics and a few more recent titles.
I will start with a review of Jules Vernes 20,000 Leagues later today, as its one of the first names that jumps to mind when talking about Classic Scifi
Next up are my current reads –
Golden Son by Pierce Brown. I loved the first part of this series and thankfully the second part was chosen as scifi book of the month for the Dragons and Jetpacks reading group. Only a small bit into it so far and already excited reading it.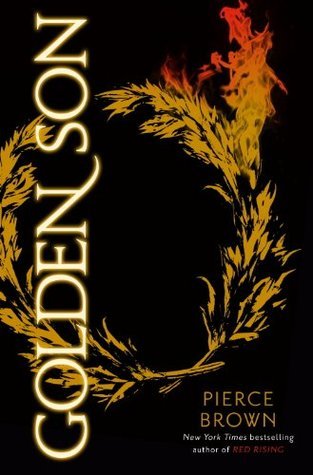 Press Start to Play An anthology by John Joseph Adams and Daniel Wilson.I think Anthologies have been a huge part of Scifi publishing for a long time and have played an important role in the genre. As such I have to read at least on during Scifi month so chose this very recent one based around gaming Scifi Stories. I'm about a quarter in and some great stories already, and I still have to read some of the big hitters like Andy Weir, Hugh Howey and Terry Pratchetts Daughter Rihanna.
Once these are finished I will work my way through as much of the following list, in no particular order –
Gods of Mars by Edgar Rice Burroughs
Only You Can Save Mankind by Terry Pratchett
We Can Build You by Philip K Dick
Conquest by John Connolly and Jennie Ridyard
Zoe's Tale By John Scalzi
And I'Robot by Isaac Asimov
I think I'm covering a fair range there and hopefully I can get through most of the list.
Aside form books I think a rewatch of the original Startwars Trilogy in preperation for part seven will happen. I will watch a few other films over the month, Terminator Genisis and Tommorowland are planned for this week.
I did a Back to the Future rewatch at the weekend and am still in love with that trilogy.
Not a huge Scifi gamer but I will be attempting to finally finish Lego Starwars in the month.
Any thoughts on my plans much appreciated . 🙂